Our vision is to build an agile team that delivers software with high value to the business, at high velocity.
Our ability to supply vital data and insights gives our investment teams a critical competitive advantage.
We are building a high-performing technology team with a modern approach that focuses on data and digitalisation for greater innovation and agility. We'll empower you to deliver fit-for-purpose technology that underpins GIC's transformation into a tech-driven, leading global long-term investment firm.
Teams
Data Strategy Group, Investment Insights Group, and Technology Group are three focused and fit-for-purpose groups that work in close partnership to transform our investment process, and generate greater investment returns by managing data and technology more efficiently, and optimally across GIC.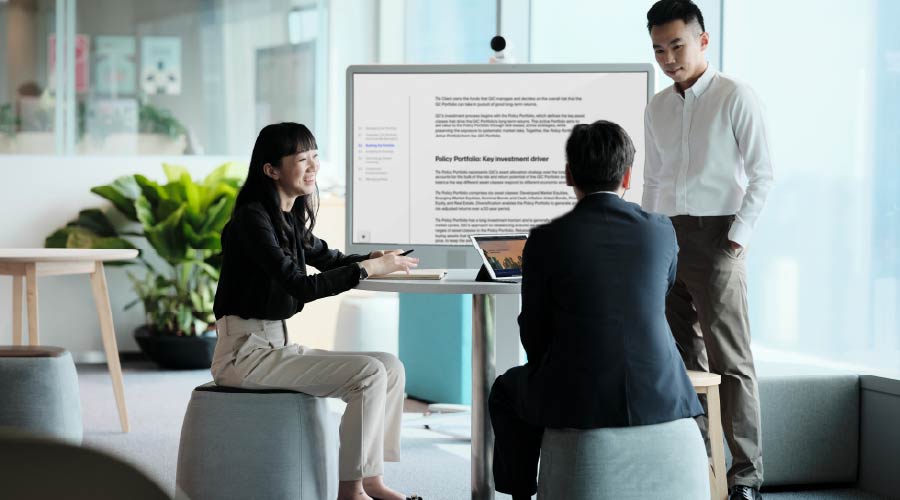 Our team uses advanced quantitative methods, alternative data, and technology to generate superior investment performance.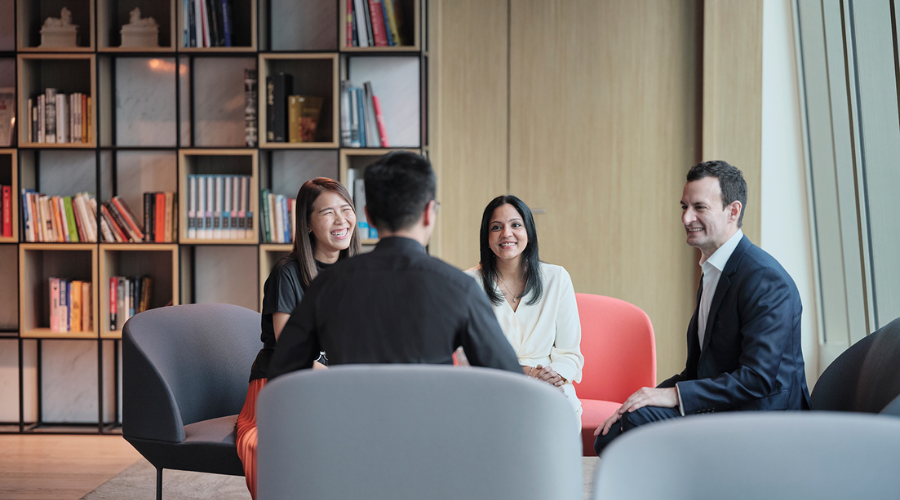 Our team enables our people to be at the top of their game by providing strategic partnership, and innovative technology solutions that supports GIC's vision of being a tech-driven, global, long-term investment firm.
About Data Strategy Group
We build our data architecture in a robust operational environment with scale and efficiency. Data is meaningful in a functional, discoverable, and accessible format to power GIC's innovative investment strategies.
We ingest, analyse, and combine data with context across all industries and asset classes to enable investment decisions and improve investment process. Together, we strive to build a high-performance enterprise data infrastructure, create a results-driven approach with data products, and become a data-driven organisation.
What You'll Do
Data Products
Our team takes a product-led approach to uplift GIC's data capabilities. We learn businesses' data needs and work backwards to build, and manage enterprise-grade data products.
Data Management 
We actively manage GIC's data through technology-enabled activities such as data sourcing, maintenance, and remediation. Our stewardship ensures data remains trustworthy, and of high quality. 
Data Engineering
We engineer outstanding data solutions to deliver data services at scale. Using modern and innovative data technologies, the team enables GIC colleagues to securely, and seamlessly access data.

Enterprise Data Architecture 
We design and supervise GIC's enterprise data architecture to ensure data can meet both current and future business needs, and stays aligned with technology and business architecture.
Data Quality & Governance
We design and implement data governance policies and products to enable sustainable, and scalable data usage across the organisation.
People
Our diverse and capable talent is committed to our purpose, values, and culture. They enable GIC to take bold and calculated risks in the fast-moving investment environment. Discover how GIC invests in your professional development and career.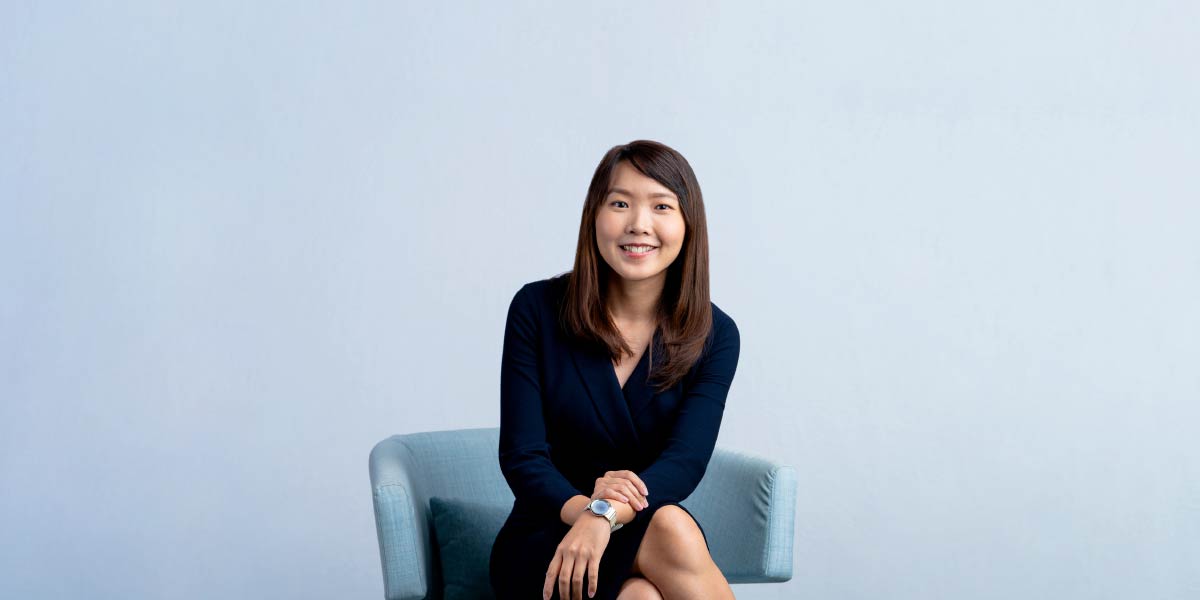 Assistant Vice President
Data Strategy Group
Locations
Our global offices enable us to actively source for opportunities, and partner with the best across all asset classes.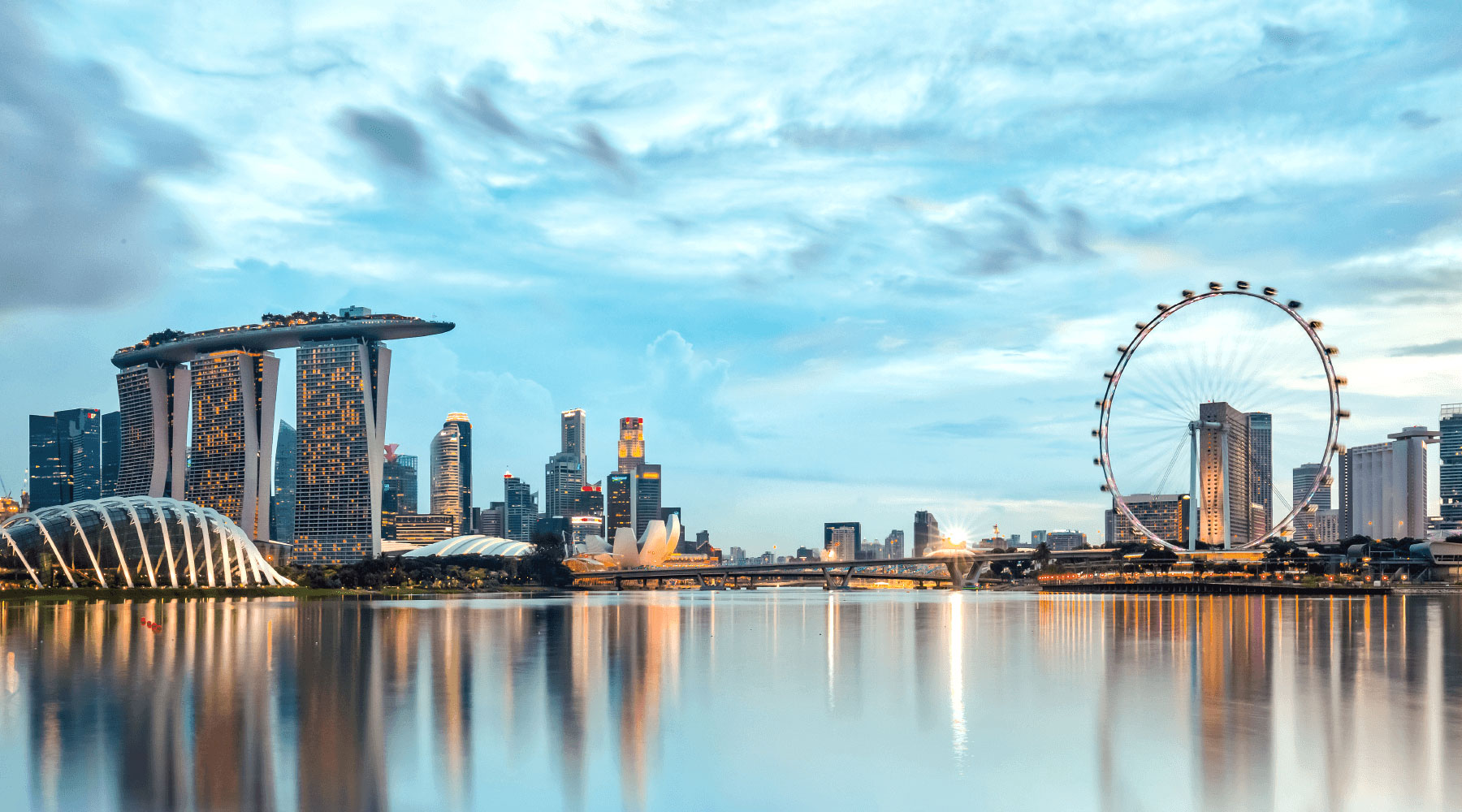 Headquartered in Singapore, GIC is one of the three investment entities in Singapore that manage the Government's reserves, alongside the Monetary Authority of Singapore (MAS) and Temasek. We manage most of the Government's financial assets, investing for the long-term with an aim to preserve and enhance the international purchasing power of the funds placed in our care.