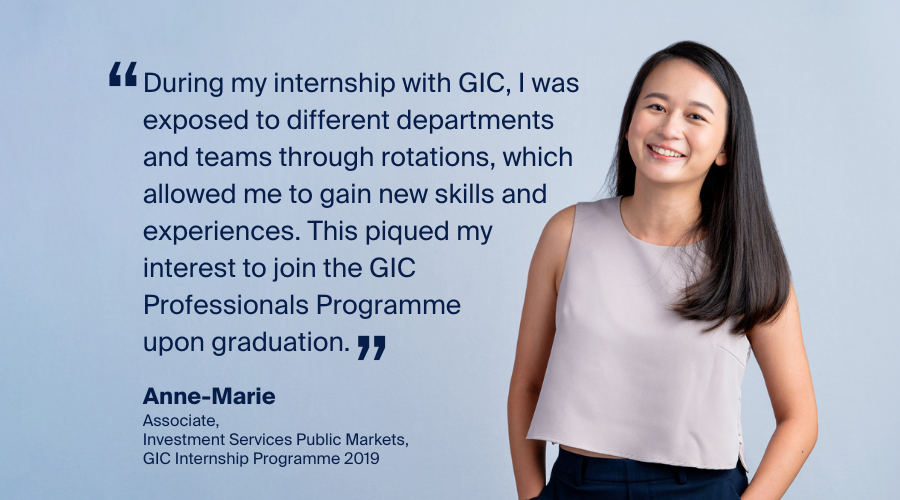 Experience what it is like to work in GIC.
This is an opportunity for you to work at one of the world's largest sovereign wealth funds, which focuses on investing for the long term. You will receive guidance from some of the best in this field and work on impactful projects that will make a difference.
What's in it for you
A tailored and comprehensive learning experience
Chances to expand your professional network
Continuous support to help you achieve success
Opportunity to secure a full-time role in our GIC Professionals Programme upon graduation
People
Our people are our strongest asset and transformational force. GIC will invest in and support your learning and development throughout your career.
Associate
Investment Services Public Markets
Who is this for?
This programme is open to university students from various disciplines of study across the globe. You should be in your penultimate year of studies and should not have any prior full-time work experience.
We review applications on an ongoing basis, and we strongly encourage you to apply early.