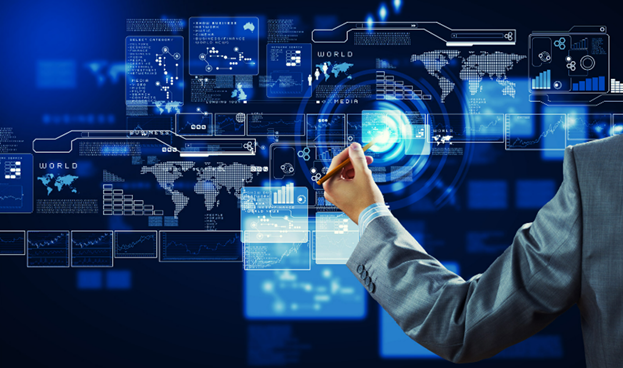 Due to the increasing volume and complexity of GIC's private markets investments, it became necessary to replace two legacy in-house platforms to enhance efficiency.
What Sets It Apart
With 11 modules and real-time integration with over 20 GIC corporate systems and external providers, ATLAS offers a comprehensive suite of tools and functionalities that cater to the unique needs of private market investments. It supports all private market operations, including capital funding, distribution recording, valuation, and official reporting over the investment life cycle.
ATLAS is a first-of-kind solution in the market to meet requirements for private markets investment operations on a unified platform.
Optimisation of mid-to-back office operational processes.
Through processing streamlining, automation, and systemisation of checks, ATLAS has enabled greater efficiency in operations.

Alignment of data models across private markets. ATLAS has established standardised processes to enhance efficiency and scalability. This alignment also lays the foundation for advanced data analytics in private markets.

Future-proof the platform through technology. Adopting innovative technologies such as Cloud, data analytics search engine platform, and an event-driven, application programming interface-centric architecture, ensures the platform remains up-to-date and can meet evolving business needs
Overcoming Challenges
One of the main obstacles we encountered while developing ATLAS was that it is an internal platform that had to be built from the ground up. If we had opted for a more established product from the market, it would have already covered the basic functionalities we needed. However, since we decided to create a product from scratch, we had to design every aspect of it, including fundamental elements such as UI/UX and system navigation.
"Identifying these issues early on and establishing a UI/UX principle that we could consistently apply throughout the project was beneficial. By doing this upfront, we were able to optimise our implementation and avoid the need for rework at a later stage."
Migrating from legacy platforms to ATLAS presented another major challenge that was difficult to overcome on two levels. First, we had to export 38 years' worth of GIC's private markets investment history, and second, we had to change the data models while ensuring that business processes continued to run smoothly.
"The process was akin to replacing the heart in a human body, and as such, it necessitated thorough planning, effective stakeholder management, and change management strategies."
To foster innovation, taking risks is necessary in the process of developing a solution. It is important to approach risk-taking in a thoughtful and strategic way to avoid negative outcomes.
"Achieving the correct balance between risk and reward is a crucial challenge. It is essential to have safeguards, markers, and prompt communication to monitor progress, identify issues early, and resolve them in a timely manner with all stakeholders."
Delivering Significant Business Impact
With the launch of ATLAS, we have achieved remarkable results in terms of productivity, cost savings, as well as system performance and speed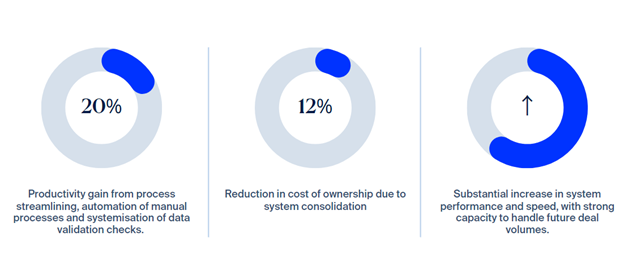 Achieving Industry Recognition
ATLAS received the Enterprise Software – Financial Services Award at the Singapore Business Review Technology Excellence Awards, which recognises organisations in Singapore that have made significant strides in IT products, solutions, or initiatives to drive technological innovation and digital transformation.